Seed Of Life Corset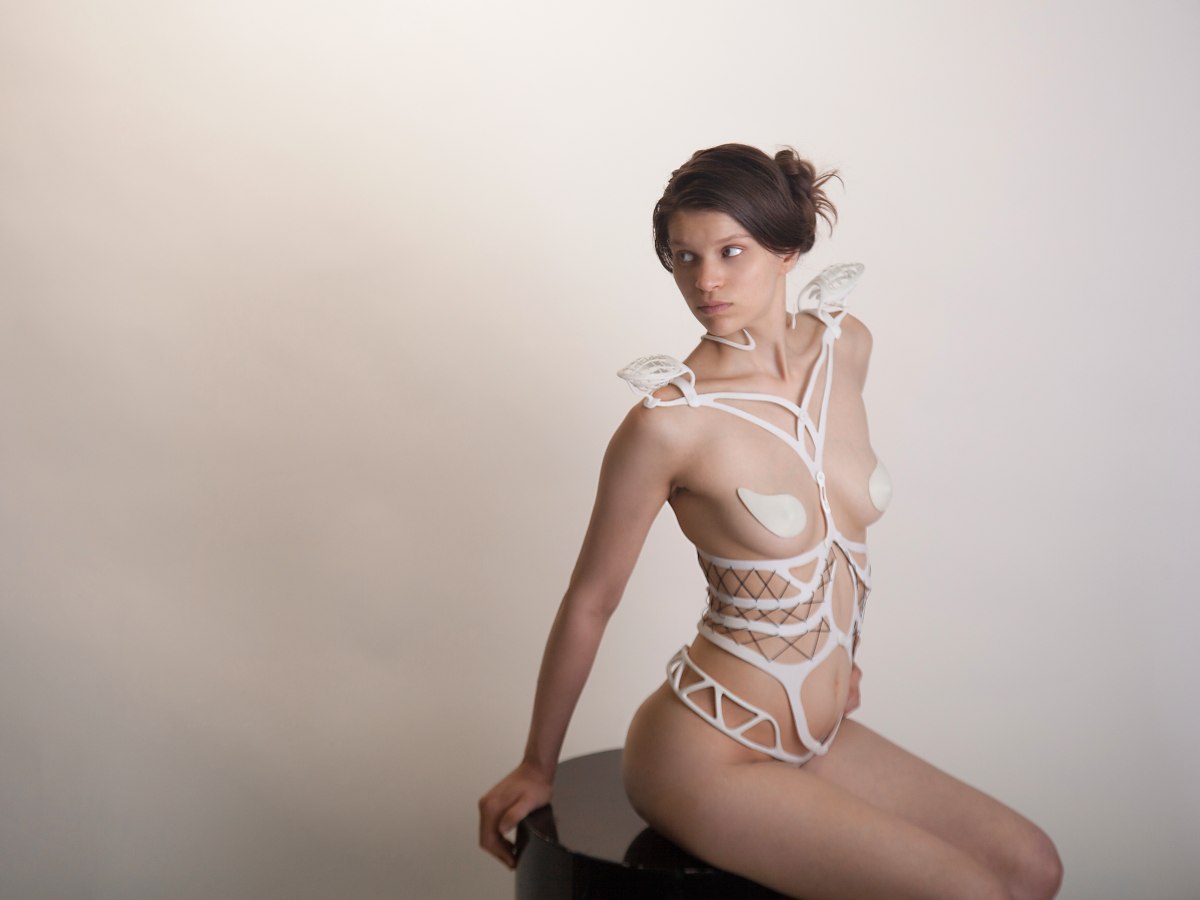 ThreeForm worked with artist Amandacera to create a custom-fit corset design.

The design follows the curvature of the body, so it does not apply shaping pressure as a traditional corset would. This makes it very comfortable while preserving the form-fitting look.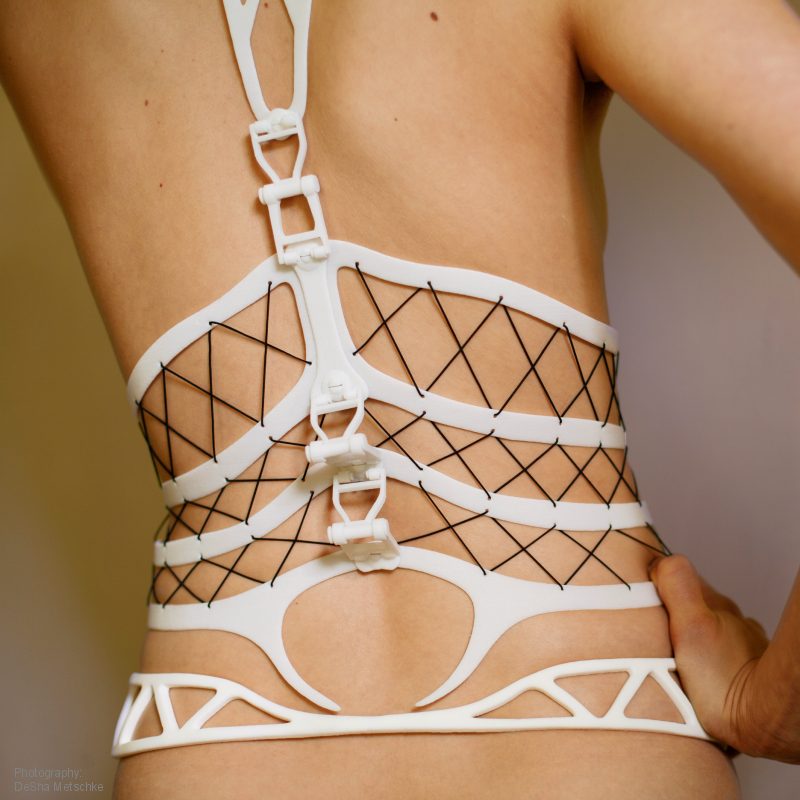 The segments are produced from semi-flexible Nylon, and joined with snap-fasteners, hinges, and sliding joints. Black elastic webbing spans the gaps.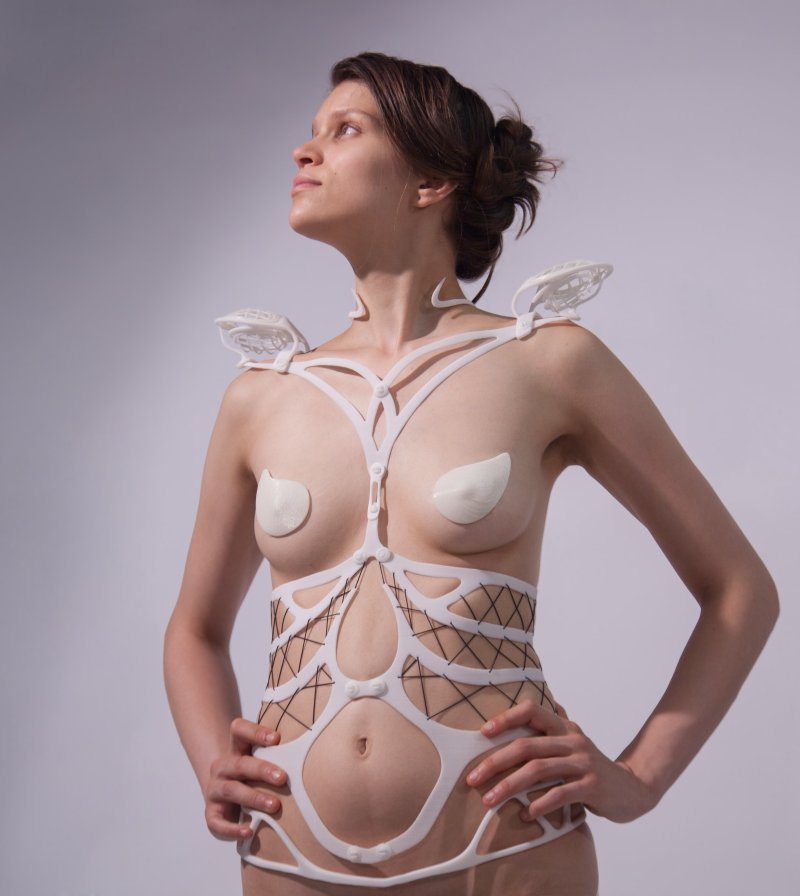 The Seed of Life Corset can be custom-fit for a customer based on their body scan.
See our Ordering section for more information on custom fitting and body scanning.