Purple Knights armor
The fashion show at the 2014 New York 3D PrintShow featured a performance from the Purple Knights gymnastics team wearing ThreeForm armor-like designs. This collaborative project involves creating high-quality body scans of the gymnasts to create five unique, perfectly fit outfits.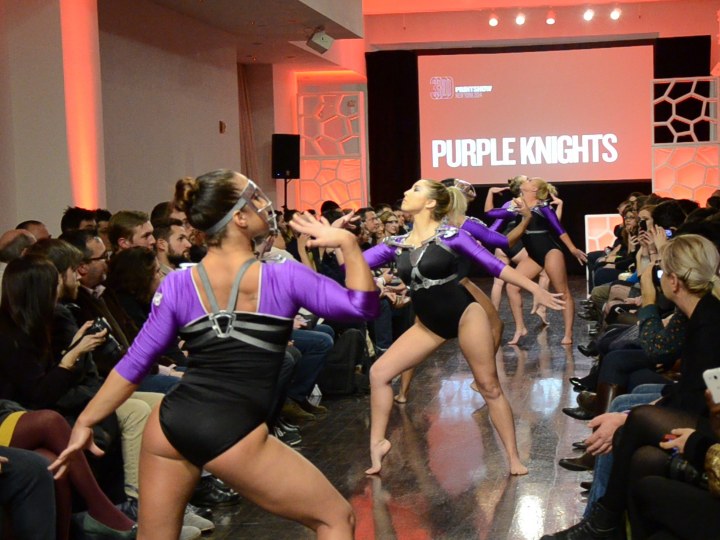 The Knights put on an amazing show, choreographed to music by senior Knight Erin Turner.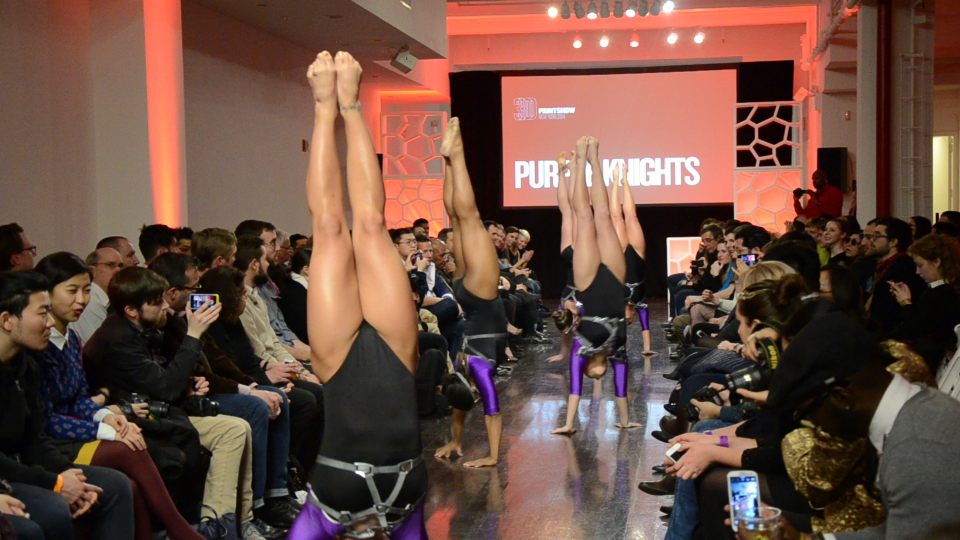 This performance demonstrated that properly designed 3D printed Digital Apparel can survive even the most intense physical activity while permitting complete freedom of movement.

Working with the champion athletes of the Purple Knights has been a great opportunity to apply the ThreeForm design process.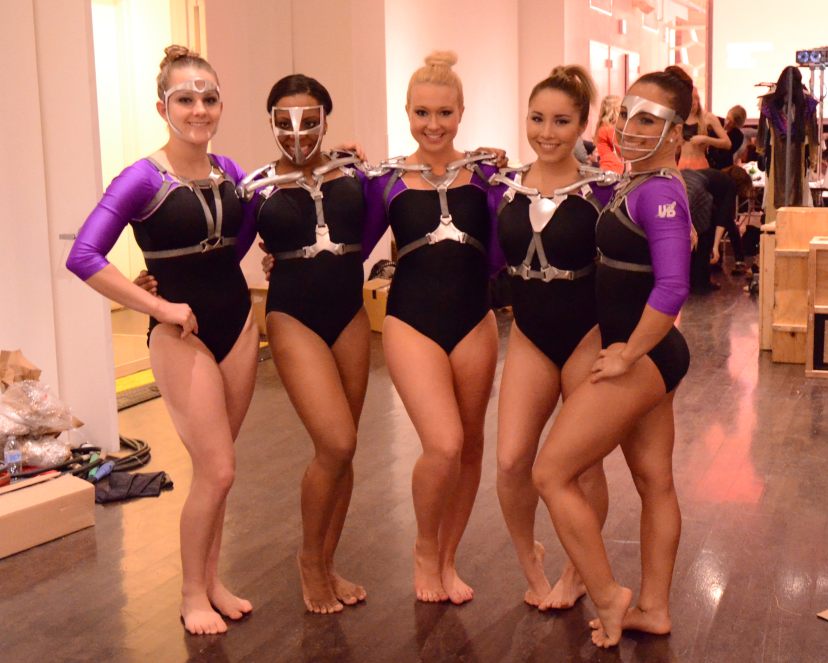 Special thanks to the Performance team of Kim, Zahra, Cailyn, Chisaki, Lissette, and choreographer Erin Turner.
3D PrintShow had an article on their blog about the project – Designer Spotlight: THREEFORM, and I did a guest post on Make Magazine's blog giving some of the details of how the outfits were created – ThreeForm's Articulated Gymnast Ensembles