Captain V's Hooping Gear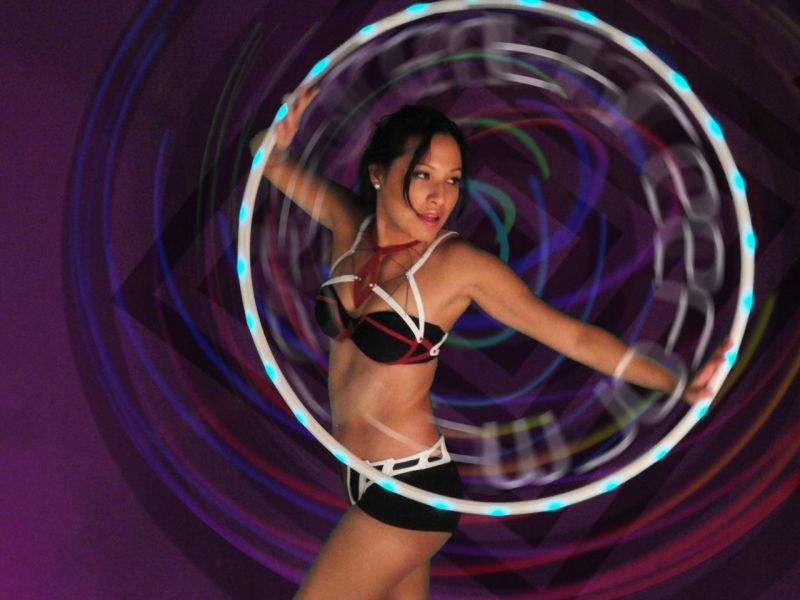 ThreeForm created this custom outfit for hula-hoop performer Verónica. It is designed with flexibility in mind.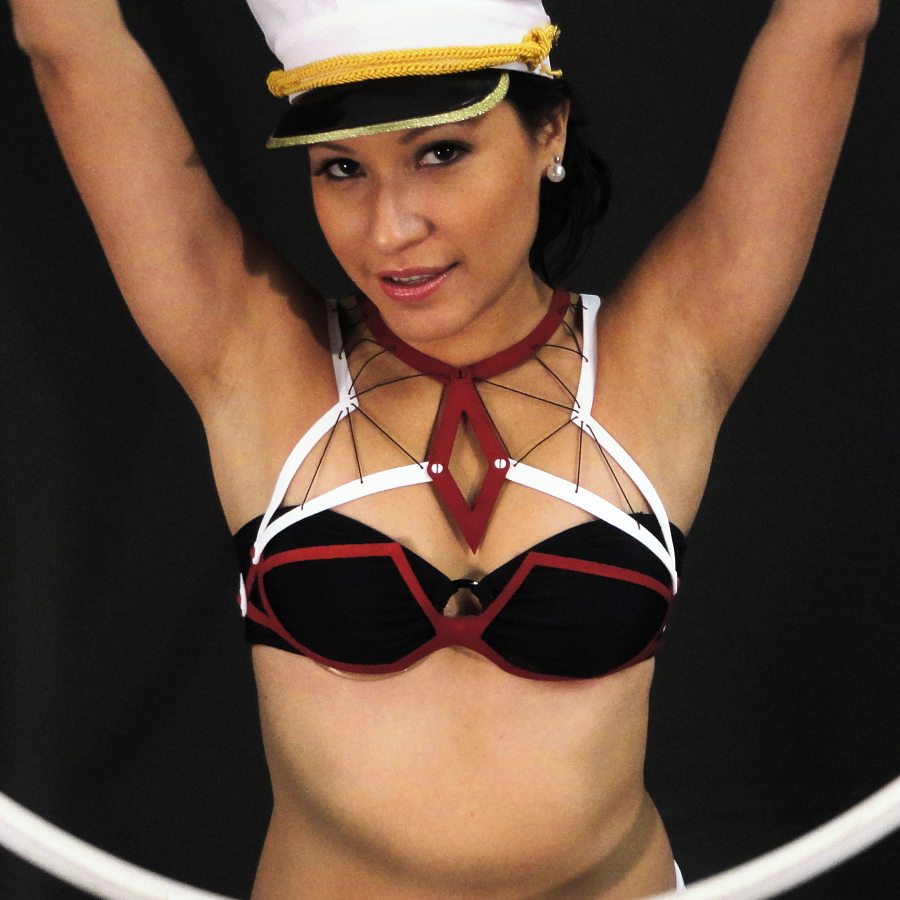 The sections and angles are designed to permit a wide range of movement. The top is assembled from seven parts with the printed-in snap-fasteners, then webbed with black elastic.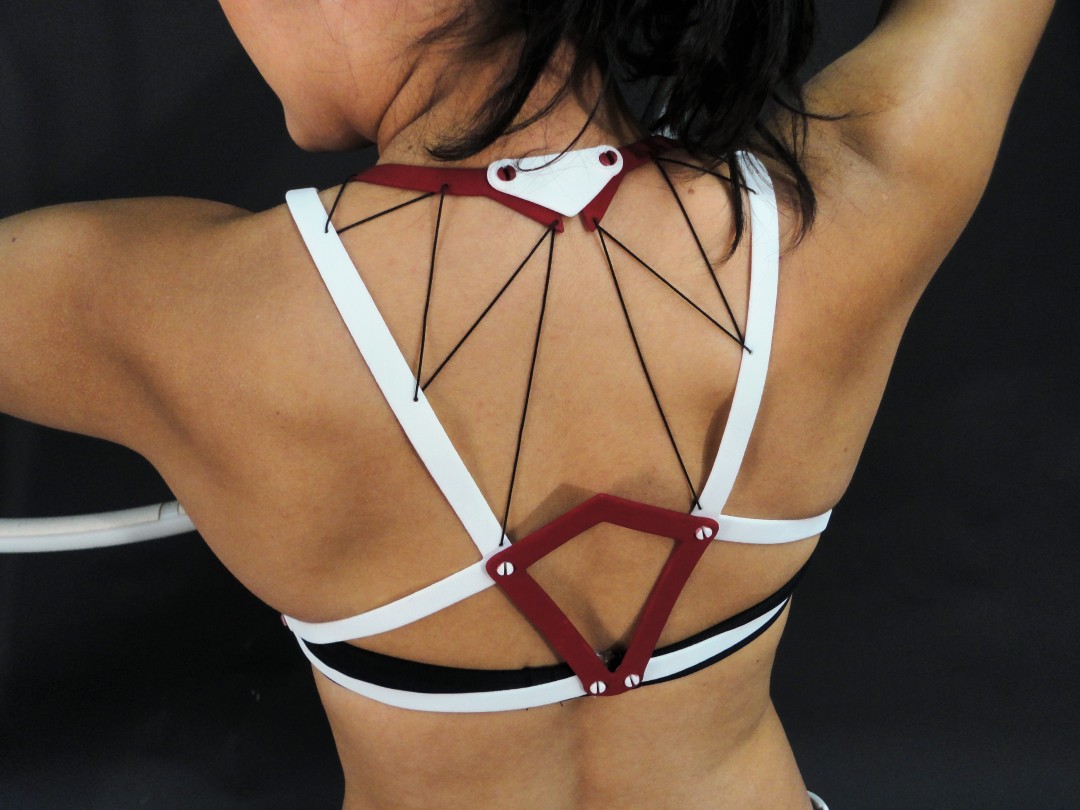 The fasteners act as hinges for ease of movement.

The bottom section is constructed of overlapping, open, scale-like panels threaded with Vinyl cord.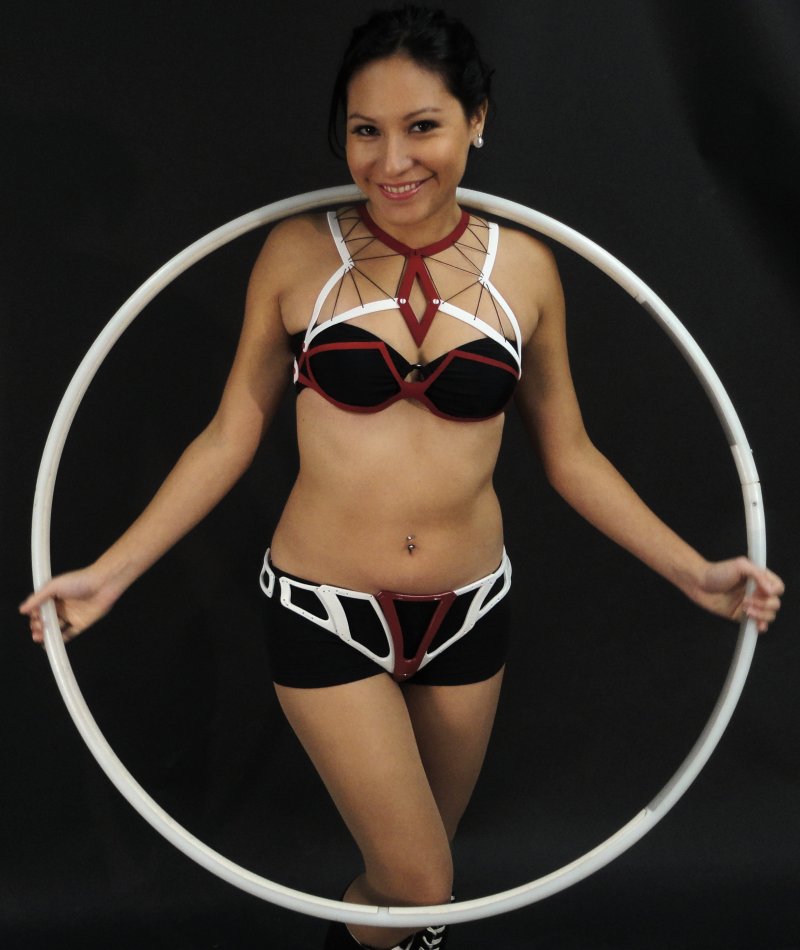 Semi-rigid Nylon material permits flexibility while giving enough structure to transmit force around the curves of the body. Unlike a textile-based apparel, this design supports both in tension and compression. Regular cloth can only offer support in tension, and applies uneven pressure to the skin.