3D Fashion Video From N9
"this$h!+was3dprinted"
A collection of 3D printed fashions, presented by n9 productions:
n9 Productions got in touch with me and a few other designers displaying prints at 3DEA in the fashion district of NYC. A quick collaboration produced this great video. I was at the shoot to ensure good fitting of the Seed of Life corset. After snapping on different sized connectors, the design fit the model very well.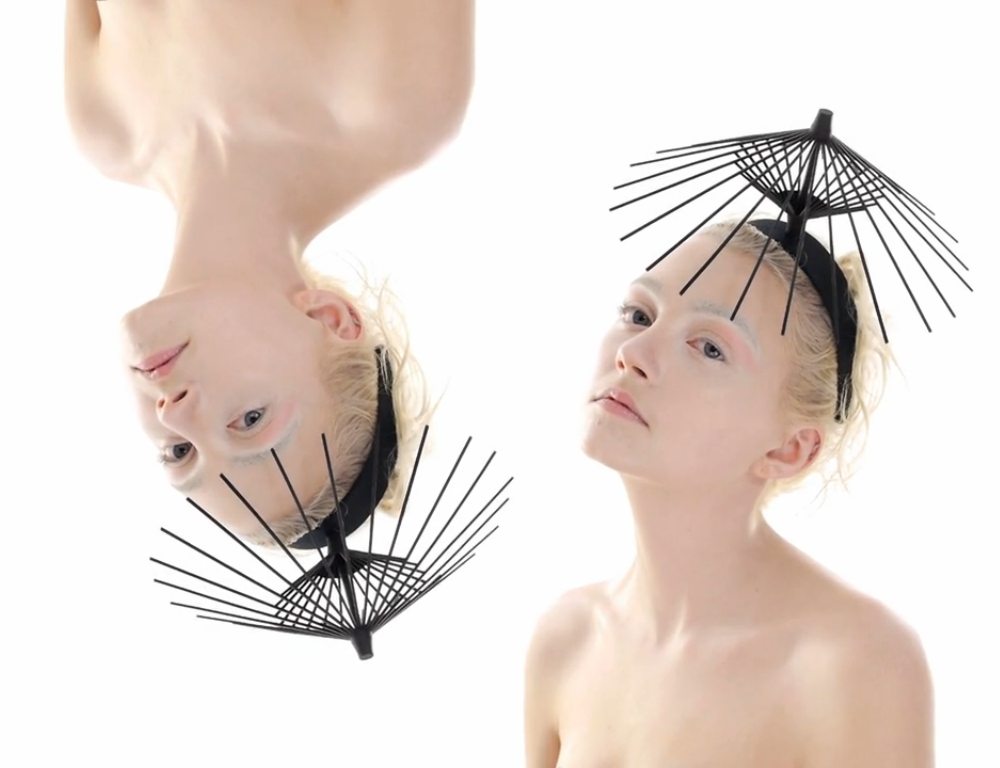 Director/DP: Mark Ledzian
Editor/VFX: Tamino Castro
Executive Producer: Katie Daley
Producer: Chris Antonelli
Hair/Makeup: Rachel Bensimon
Art Director: Kemper Johnson
Models: Gabrielle Blevins and Mari Agory, Major Model Management
Music: Monosurround – Hello World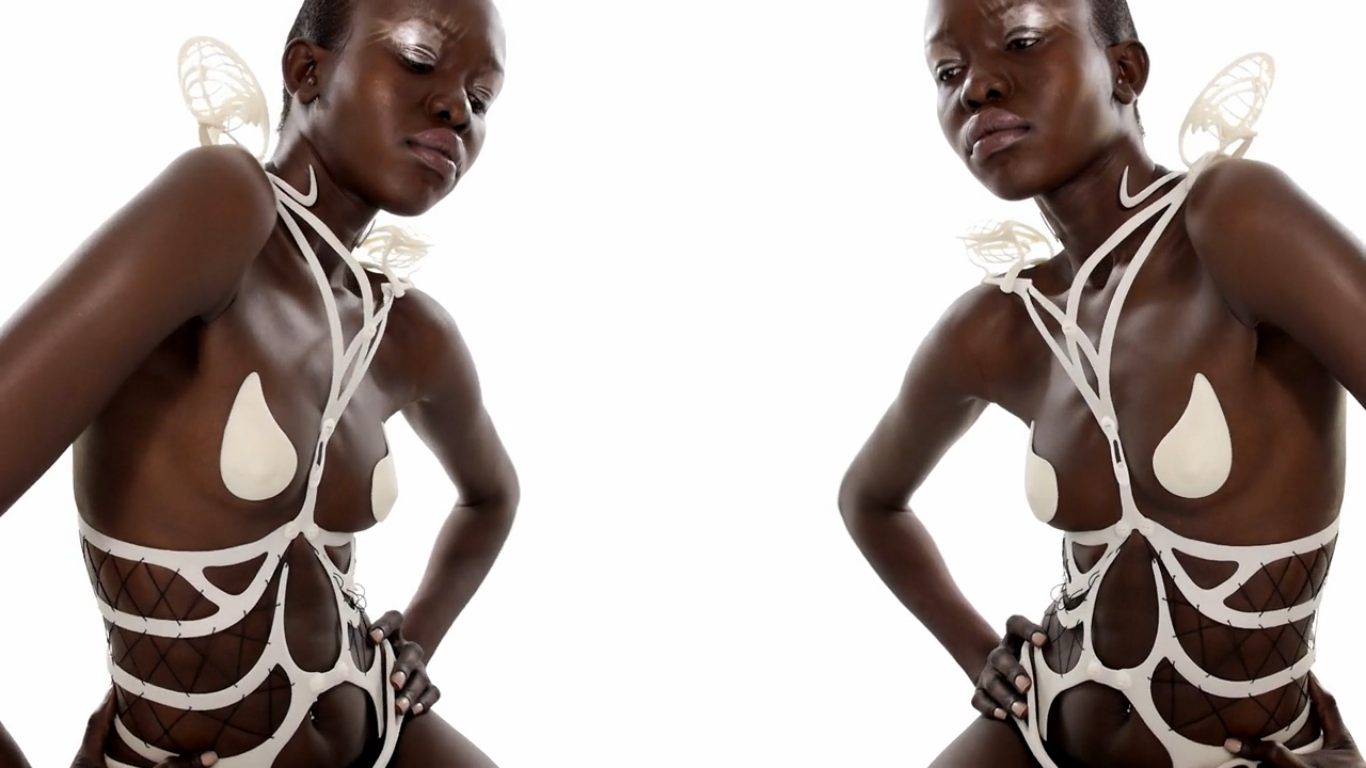 Featuring: Cocktail Parasol Hat – Heidi Lee / H E I D I L E E COUTURE
N12 Bikini – Mary Huang / Continuum Fashion
Morphogenesis Shoe – Pauline van Dongen
Seed of Life Corset – Aaron Trocola / ThreeForm/Forty West Designs)
Flow Dining Chair – Dirk van der Kooij

More screenshots from the video:

Picked up by
Fabbaloo
,
FashioningTech
,
TheCreatorsProject
,
AdaFruit
. Also
big in Japan
.